Looking for Denver Roofing Companies for Asphalt Shingles?
Of the many Denver roofing companies, Northern Lights Exteriors is your Asphalt roofing specialist.
When looking for Denver Roofing companies, Northern Lights Exteriors is popular choice among homeowners in the Denver, Colorado, area for asphalt roofing. Because it is cost-effective and offers a classic appearance, it blends with just about any setting. Not all asphalt shingles are created equal though, so it's important to know that you're purchasing a product that is made to last. Denver roofing companies like Northern Lights Exteriors proudly offer asphalt roofing from reputable manufacturers such as Owens Corning, Malarkey Roofing Products, and CertainTeed, so that when you choose us for new roofing, you can be sure that your materials were made to the industry's highest standards.
Of course, Denver roofing companies are only as good as those that install it, as even the most durable roof in the world won't hold up if it isn't applied correctly. That's why our staff here at Northern Lights Exteriors includes employees who are highly experienced in the installation of asphalt roofing, and will be able to flawlessly apply it to your home in the Denver, CO, area. In fact, we're so confident in the abilities of our installers that we back their work with our five-year workmanship warranty.
In addition to high-quality materials and expert installations, It's important to point out that Denver roofing companies such as Northern Lights Exteriors, value clear communication and transparency. In fact, we've developed our very own proprietary web portal, which allows our customers to track nearly every aspect of their roofing project from start to finish, including information such as:
Estimates
Materials delivery dates
Labor schedules
Payment terms and due dates
Photos
And more
For more information about Denver roofing companies that provide asphalt roofing to homeowners in the area, contact Northern Lights Exteriors today.
Asphalt Roofing | Boulder, Colorado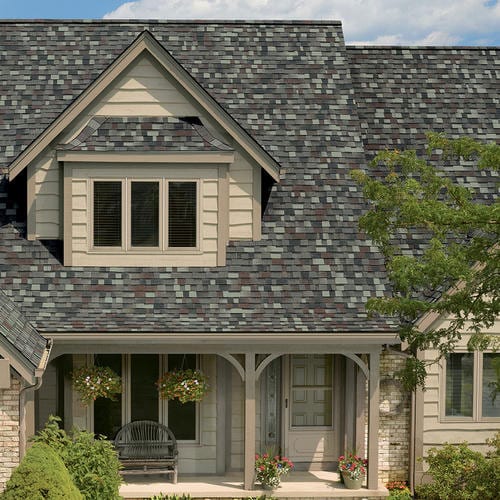 Asphalt Roofing | Denver, Colorado